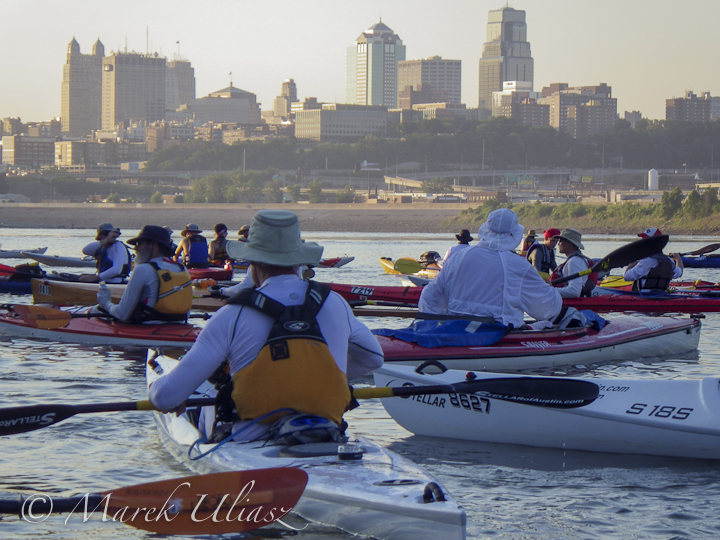 2013 MR340 Race in General
It was already 8th Annual Missouri American Water MR340 race – 340 miles nonstop on the Missouri River from Kansas City (Kaw Point) to St Charles.
344 boats were registered in 2013 entry roster with 527paddlers. The race registration is traditionally open at midnight of the New Year Eve. Not everybody showed up at the Kaw Point. 286 boats started the race and 180 finished ( 62.9%), see the race results.
Men solo category is always popular, more than half entries. There were 186 entries at roster this year, 149 paddlers actually started the race and 94 finished (63.1%).
9th MR340 Race is scheduled for July 8-11, 2014.
My Race
7 times I paddled and finished the MR340 Race, always solo, in 5 different boats. I missed 2010 race which was delayed till October due to flooding,
3 times I paddled the race in Sea Wind, a decked expedition canoe designed by Verlen Kruger.
4 times I paddled self supported.
3 times I used Amtrak from St Louis (or Kirkwood) to Kansas City as a part of my shuttle
339.7 mile paddled this year between Kaw Point and St Charles
62:21 hours – my total time
55:48 hours – moving time
6:33 hours – stopping time
6.1 mph – average moving speed
12:55 hours – the longest paddling section without stopping (Thursday)
11:00 hours – the 2nd longest paddling section without stopping (Tuesday – from the start to Waverly)
38th place overall
19th place in men's solo category
10 pictures from the race are posted in my Paddling with a Camera blog.
In the next post I will write more technical commentary on my race together with GPS speed track as I did for the 2008 and 2009 races.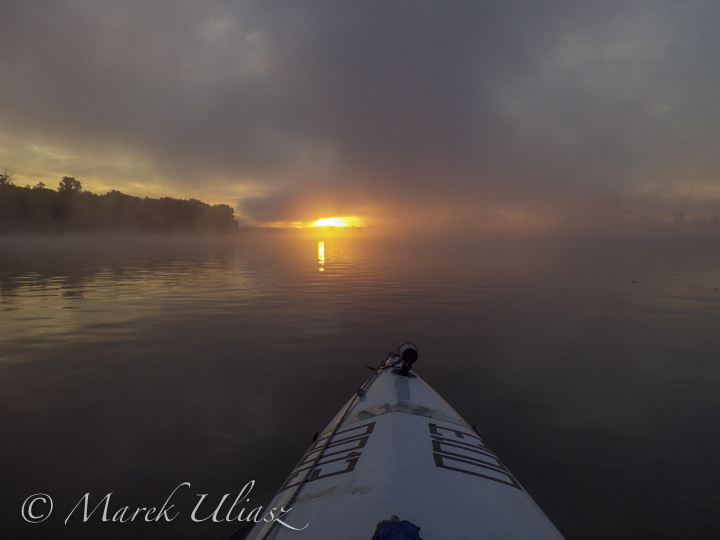 Sunrise on the Missouri RIver