Home » gallery, news, racing
2009 Texas Water Safari Started Today
Submitted by Marek on June 13, 2009 – 6:15 pm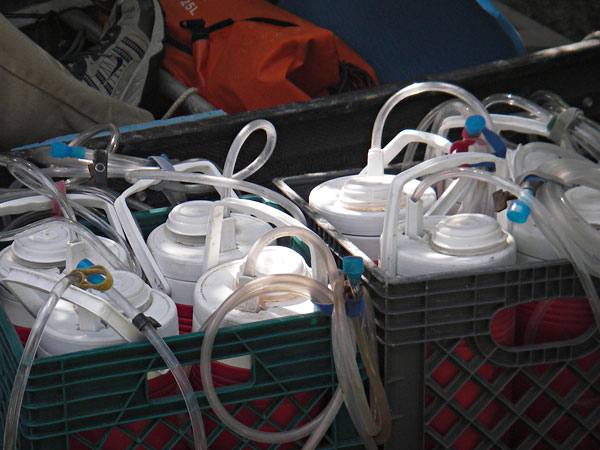 The second Saturday of June. 2009 Texas Water Safari started today with 100 boats lined up at Aquarena Springs. 260 miles to go down the San Marcos and Guadelupe Rivers to Seadrift in San Antonio Bay. Good luck to all racers and team captains.
It is an occasion for me to browse through my safari pictures. I attended together with Connie as a team captain five races from 2001 to 2005. The 2001 was just observing and training year for us. I completed the TWS in 2002, 2003 and 2005. In 2004, we drove to San Marcos, but the race was postponed due to flooding.
During recent years I had to restrict my racing adventures at distant locations. As a half time scientist with a poor funding I just cannot afford it. TWS including driving from Colorado to Texas and back, river scouting and the actual race, was usually taking almost two weeks of our time. And, I had to include that huge bribe for my team captain in the race costs …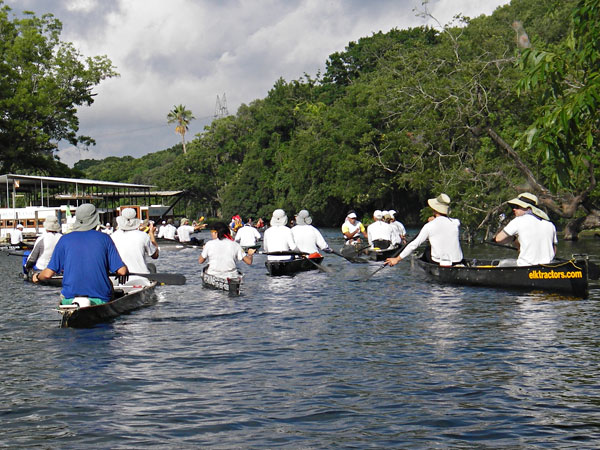 2005 TWS. 5 minutes before the start at Aquarena Springs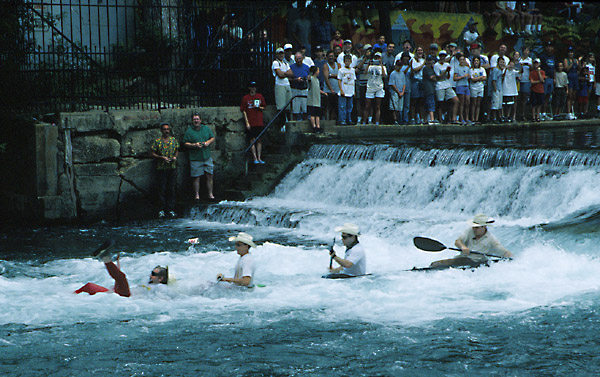 2001 TWS. "Cowboys" running the old Rio Vista dam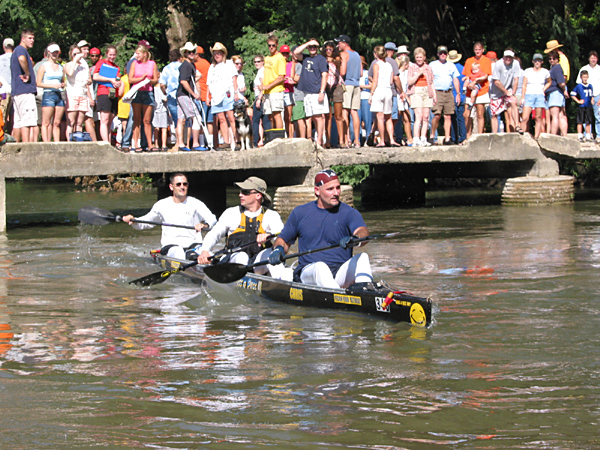 2003 TWS. Spectators, racers, and team captains at Westerfield Crossing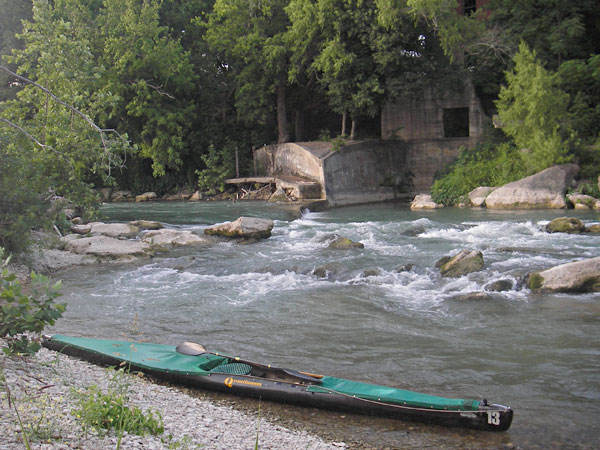 2005 TWS. Scouting the Cottonseed Rapid before the race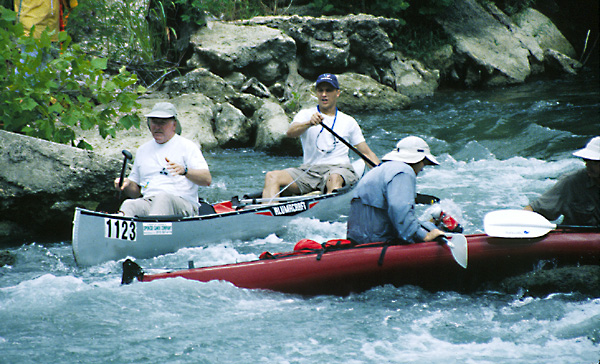 2001 TWS. Traffic jam at the Cottonseed Rapid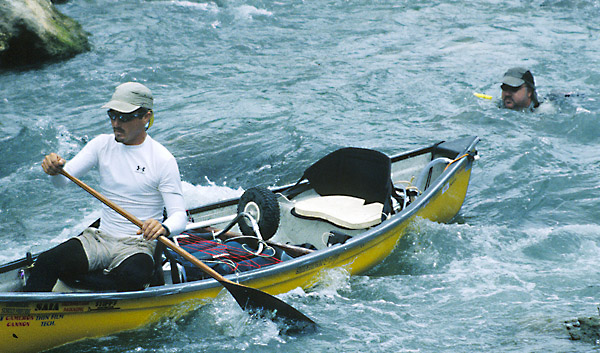 2001 TWS. Wait for me! Another scene from the Cottonseed Rapid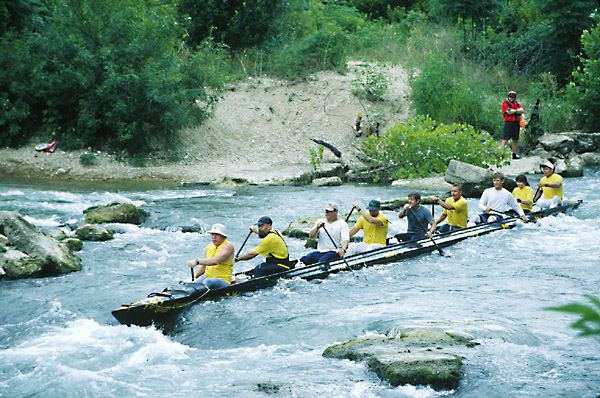 2001 TWS. John Bugge driving a 9 person boat through the Cottoneseed Rapid. Current race rules limit boats to 6 persons.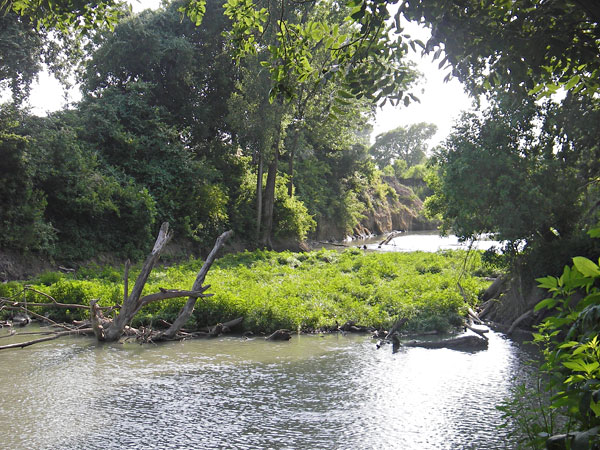 2005 TWS. A nice green logjam on the San Marcos River below Luling. These logjams didn't look so nice at night time.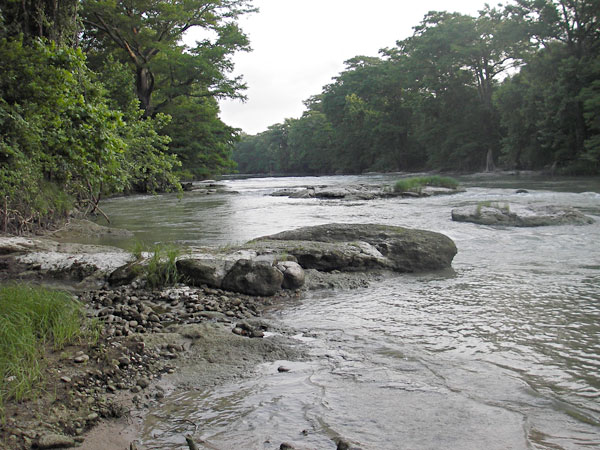 2005 TWS. A morning at the Nursery Rapids on Guadelupe River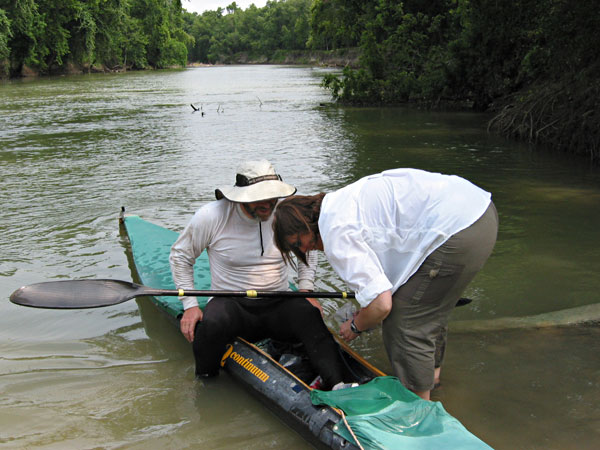 2005 TWS. Me, Connie and Spencer X-treme canoe at the Victoria checkpoint.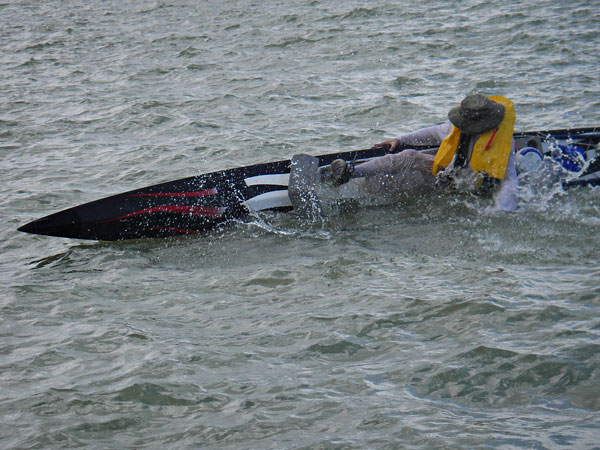 2005 TWS. Norm Thomas finishing at Seadrift



There is also a little bit of a history of my paddling photography in these pictures above. In 2001, I was shooting slides with Canon SLR camera. 2002-2004 was covered by my first digital camera Canon PowerShot S40. And, in 2005 for the first time, I took a camera for the race with me – a waterproof Pentax Optio WP.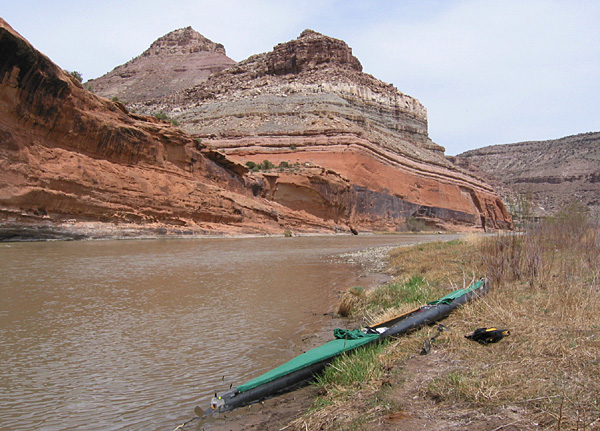 April 2002. Spencer X-treme on the Gunnison River in Colorado. Training for my first Texas Water Safari
Some posts related to Texas Water Safari
How to Sit in Water and Paddle a Surfski for 260 or 300 Miles by Carter Johnson
2007 Texas Water Safari in a Surfski by Carter Johnson – I. Race and Boat
2007 Texas Water Safari in a Surfski by Carter Johnson – II. San Marcos and Guadelupe
2007 Texas Water Safari in a Surfski by Carter Johnson – III. Finish and Solo Record
2007 Texas Water Safari – Paddle, Swim or Portage Rio Vista?
Carter Johnson and Huki Sx-1 Surfski in Texas Water Safari 2007
Ruahine OceanX Kayak in 2007 Texas Water Safari – Ardie Olson 3rd Solo Unlimited
3 Top Solo Paddlers in Texas Water Safari 2007 – Part I
3 Top Solo Paddlers in Texas Water Safari 2007 – Part II
Texas Water Safari – Have You Trained Your Team Captain?
A Documentary Movie from 2006 Texas Water Safari – Defying the River
12 tips for Team Captains and 10 Tips for Paddlers Starting in Texas Water Safari
Adventures of a Team Captain – 4 Years of Texas Water Safari in Retrospect
Texas Water Safari: First-Time Team Captain Story
Mike Shea's Album of Texas Water Safari Moments
Texas Water Safari 2001 – paddling observer's report
Texas Water Safari 2002: A report from Q-continuum
Texas Water Safari 2003: A report from Q-continuum
TWS 2004 video clip
Texas Water Safari 2005: A report from Q-continuum