Home » gallery, MR340
2010 Missouri River 340 Race
Submitted by Marek on January 7, 2010 – 2:47 pm
340 nonstop miles from Kansas City to St Charles, 88 hour or less, July 27th – 30th, 2009 at full moon – the 5th Missouri River 340 Race.
On-line registration was traditionally opened at midnight January 1. 100 slots available in the men solo class were filled in a day or so. 340 boats will be accepted this year. There is still plenty of room in other classes and a waiting list of male soloists. Dragon Boat/Voyageur Class can accommodate a lot of paddlers. See 2010 Roster.
I have been paddling MR340 and writing about this race for the last fours years. Below you can find a list of my posts, picture galleries and articles by guest authors.
15 boats starting at the Kaw Point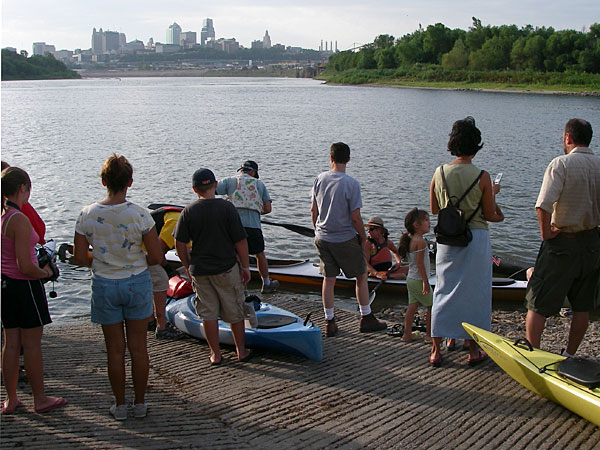 over 70 boats starting at the Kaw Point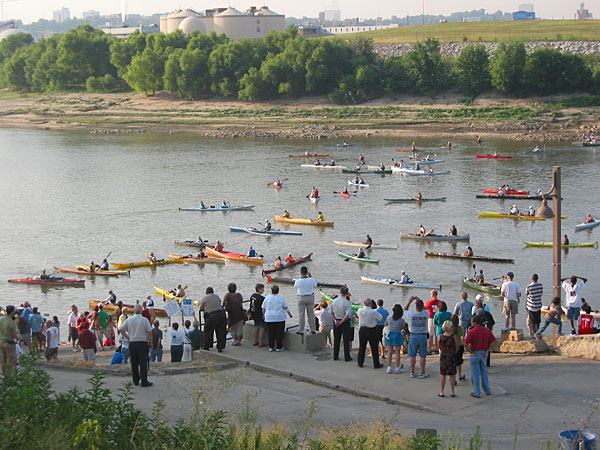 150 boats starting at the Kaw Point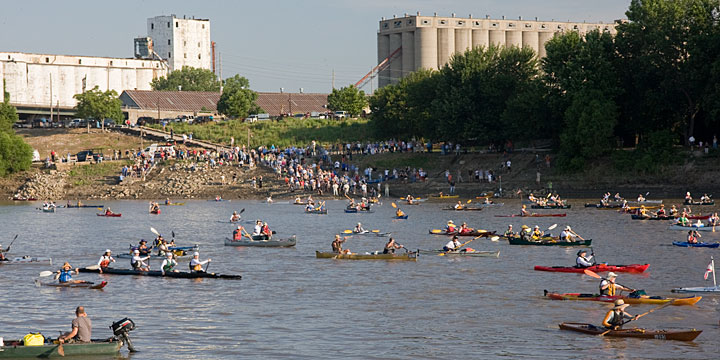 340 boats? The River is waiting.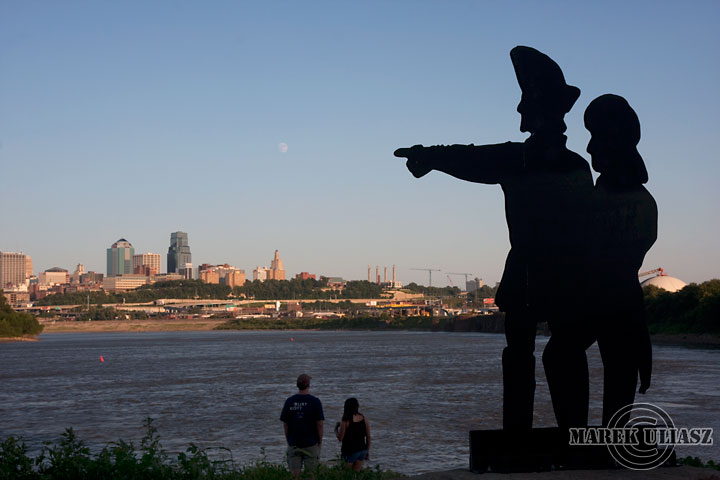 Tags: 2010, links, Missouri River, MR340, race