Home » gallery, MR340
3 Years of the Missouri River 340 Race
In June 2006 I asked the question: Is Ultra-Marathon Kayak and Canoe Racing Growing? I examined a number of entries is some North American endurance paddling races: Texas Water Safari, WaterTribe Everglades Challenge, Colorado River 100 and Yukon River Quest. Among these events only participation in the Yukon River Quest (YRQ) showed a clear growing tendency.
In the following post Why the Yukon River Quest is Growing? I was looking for some answers. Carter Johnson was trying to explain the YRQ popularity by cash prizes offered in that race.
A few weeks later the first Missouri River 340 from Kansas City to St Charles was launched. No cash prizes were offered!
15 boats starting at the Kaw Point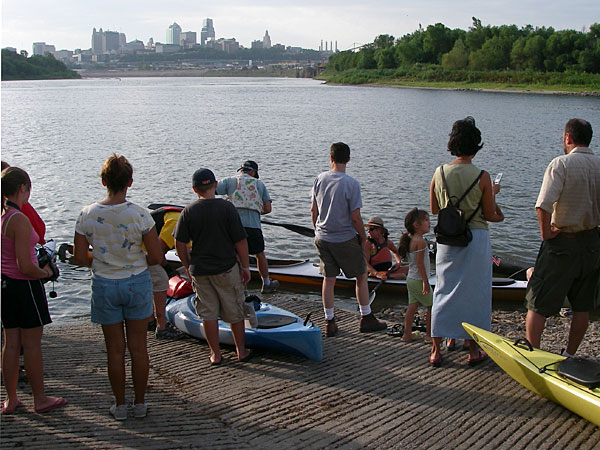 over 70 boats starting at the Kaw Point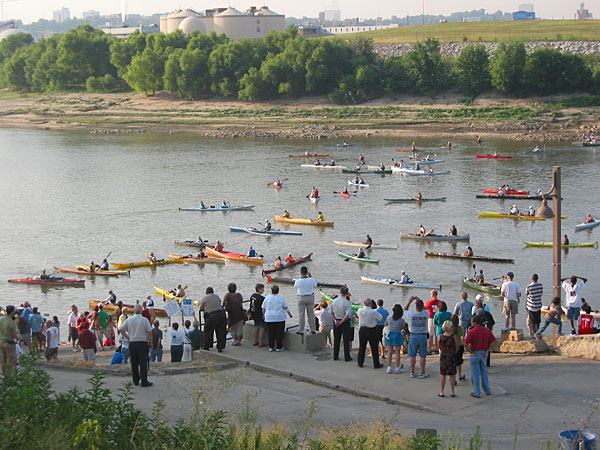 150 boats starting at the Kaw Point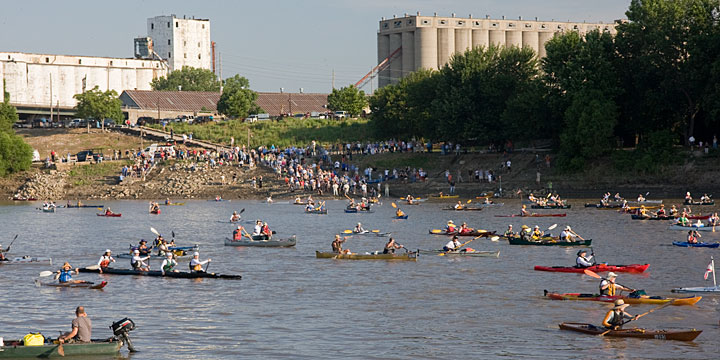 number of entries limited to 250 and only a few slots in some boat categories are left

Tags: Missouri River, MR340, participation