Home » boats & gear, gallery, packrafting
Speed Test of Alpacka Yukon Packraft
Submitted by Marek on April 7, 2011 – 7:25 pm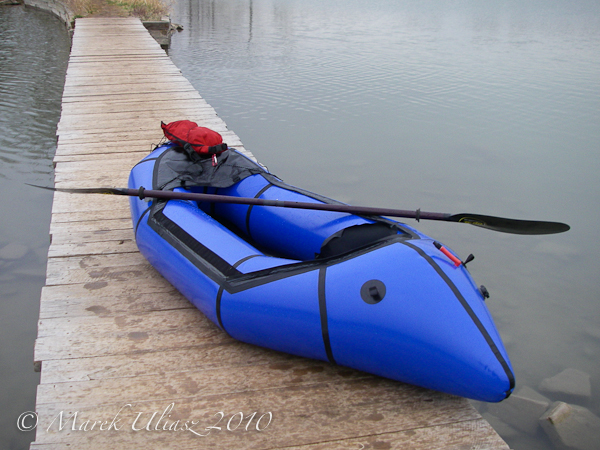 I am entering a new water sport activity: packrafting. Yesterday, I performed first test with Alpacka Yukon packraft in Fort Collins' Riverbend Ponds Natural Area.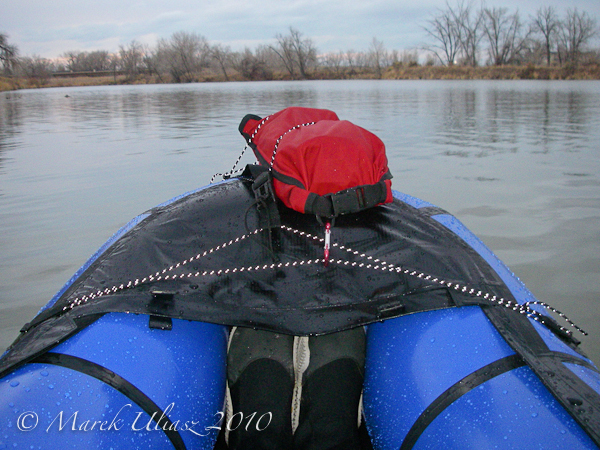 I am not thinking about any big expeditions with my packraft at this time. My plans are just to explore short river segments combined with land transportation by inline skates or a bike. And, more opportunities for photography.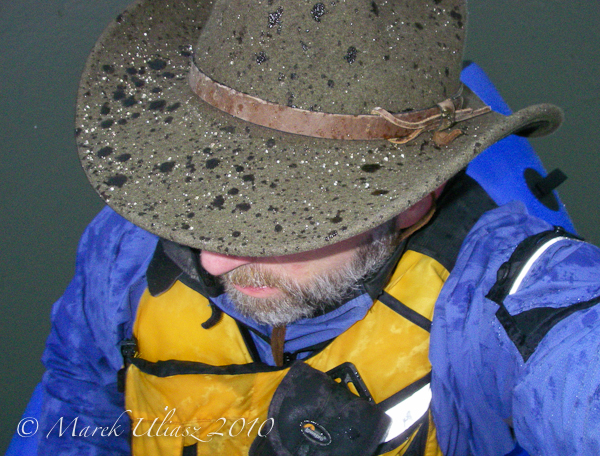 First observations:
A fully inflated Alpacka raft fits inside my Subaru Outback. So, it will be easy to explore some local small lakes and ponds where dragging my expedition canoe would be an overkill.
This packraft tracts surprisingly well. It is a new 2011 model with an extended stern.
A comfortable cruising speed on a calm lake was around 2.5 mph. I was able to reach 3 mph. However, an efficient paddle stroke may be restricted with a big backpack or bike placed across raft bow.
Seating and foot room is pretty tight. Well, I like to have some foot support for paddling – probably not a typical position for river floating.
I didn't use a spray deck. It could be useful in that rainy evening.
I am ready for a river test.
Some packrafting resources:
PACKRAFTING! An Introduction and How-To Guide by Roman Dial
Tips & Technique from Alpacka Raft
Tips for your first Packrafting trip by Alastair Humphreys
Tags: alpacka, packraft, packrafting, raft, speed, test, Yukon