Home » boats & gear, gallery, SUP
Stand Up and Sit Down Paddling with GoPro Hero 2 and 3 Cameras
Submitted by Marek on March 29, 2013 – 11:06 pm
It happens again … I am playing with cameras instead of training. Do I really have to paddle that MR340 race?
I have recently upgraded from GoPro Hero 2 camera to Hero 3 (black edition). Let's look at some pictures from my recent paddling on Beaver Pond in Arapaho Bend Natural Area in Fort Collins.
Badfish Inflatable SUP and GoPro Hero 2 Camera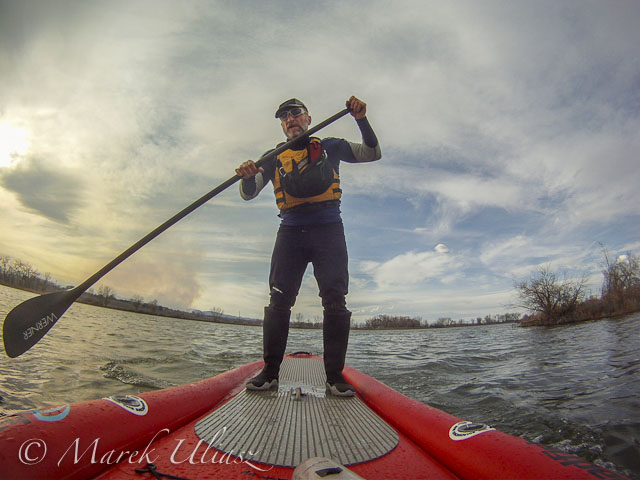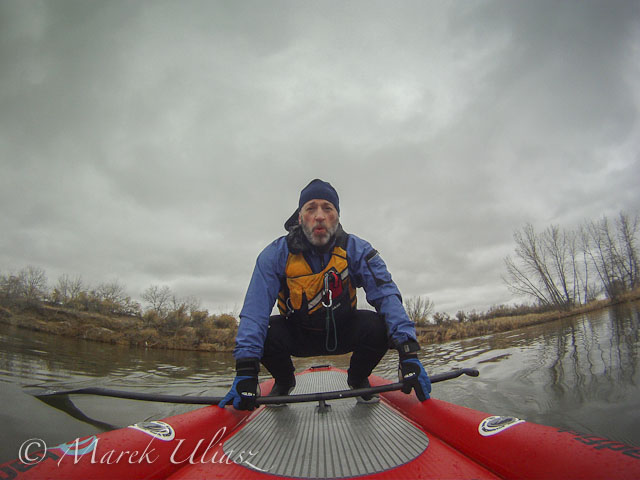 First, the old GoPro Hero on a bow of Badfish SUP with an improvised suction cup mount. There are more pictures from the cloudy day paddling showing details of a camera mount in Paddling with a Camera blog. The first sunny picture above shows a smoke plume from the recent Galena wildfire behind me. It was less smoke on the lake than in my backyard.
Sea Wind Canoe and GoPro Hero 3 Camera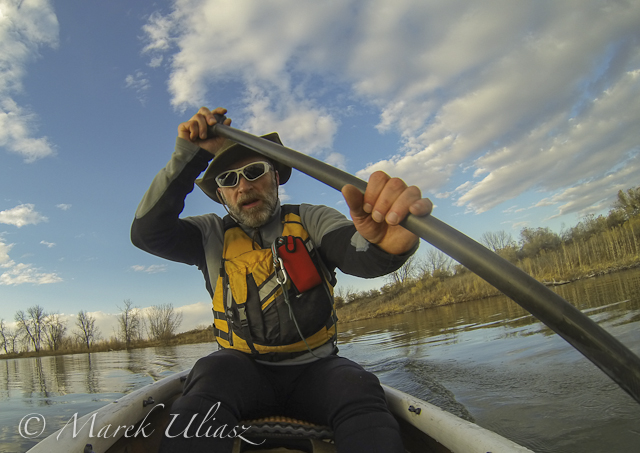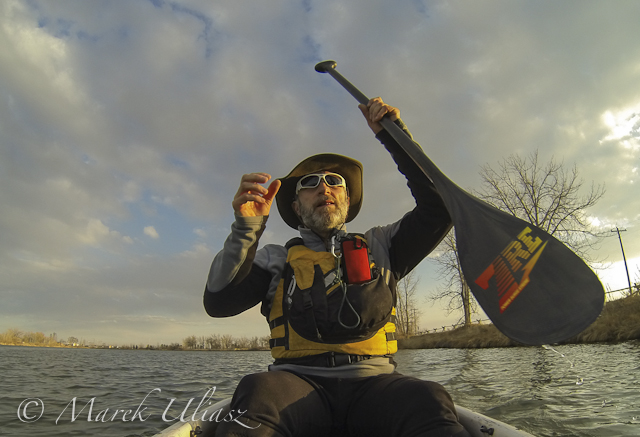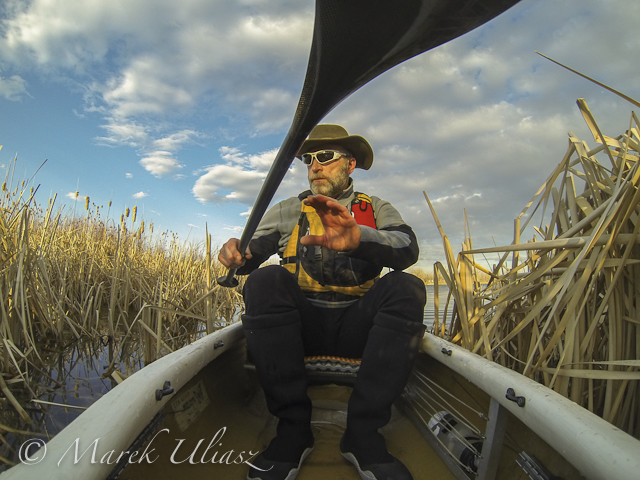 Now, GoPro Here 3, but with a different boat – Sea Wind canoe, so a little bit of "sit down" paddling with a somewhat better weather. I had a company of a young eagle fishing on Beaver Pond. It went down to water twice, but I don't think it did catch anything.
The quality of pictures from GoPro Hero 3 is much higher. I am going to perform a more detailed, side by side, comparison of Hero v.2 and v.3 including also my my current "life jacket camera", Pentax Optio WG2.
Badfish Inflatable SUP and GoPro Hero 3 Camera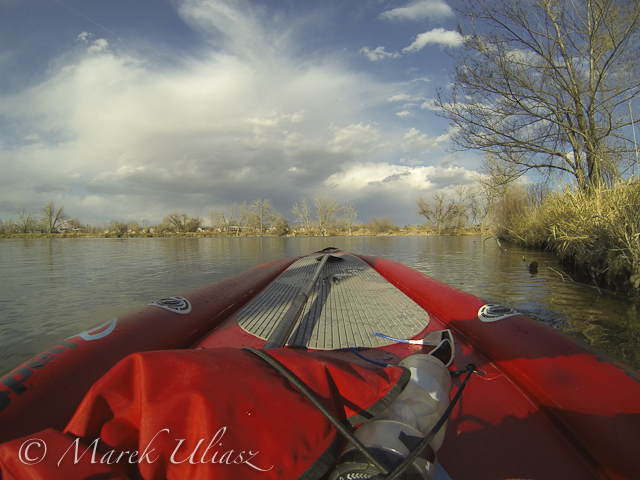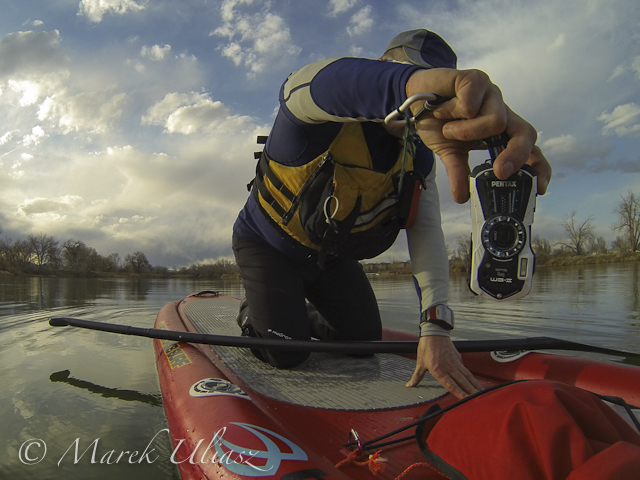 It is a different natural area in Fort Collins – Riverbend Ponds. I am testing a new idea for a camera mounting. No suction cups. Details are coming soon.
Related posts:
Suction Cup Mounts on Inflatable Badfish SUP ?
10 Tips How to Avoid Blurry Pictures when Shooting from a Kayak
Opening 2013 Paddling Season with Badfish SUP on the South Platte River