Home » boats & gear, gallery
Stand Up and Paddle – Trying Boardworks Raven in Colorado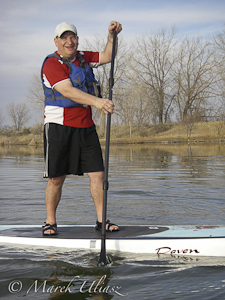 Stand up paddling is getting popular in Colorado. Colorado River Race 2011 in Glenwood Canyon was dominated by SUPs. It looks like SUPs may soon provide more flatwater racing opportunities than kayak or canoes.
Last weekend (March 25, 2012) Rob Bean tried his new paddling board on Beaver Pond in Arapaho Natural Area near Fort Collins. He just bought a used board, 12.6′ Raven made by Boardworks.
I followed him in my Sea Wind canoe and shot a few pictures. Unfortunately, my Pentax Optio W30 has a terrible shutter delay and I missed the most interesting action at the end of our paddling. Rob got a nice sequence of frames from video shot with GoPro Hero camera mounted on a bow his board. You can see them on facebook. His comment: water was quite warm and refreshing.
Related posts and resources:
Colorado River 2011 Race Dominated by SUPs (Stand-Up Paddlers)
Stand Up Paddling: Flatwater to Surf and Rivers
The Art of Stand Up Paddling: A Complete Guide to SUP on Lakes, Rivers, and Oceans
The Ultimate Guide to Stand up Paddling
Stand Up Paddle Fitness with Nikki Gregg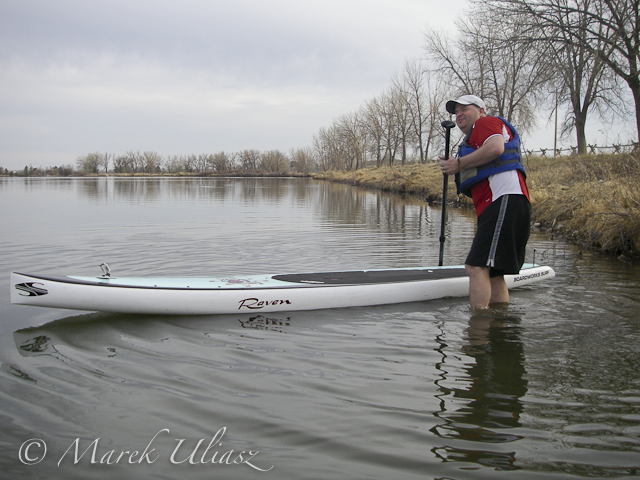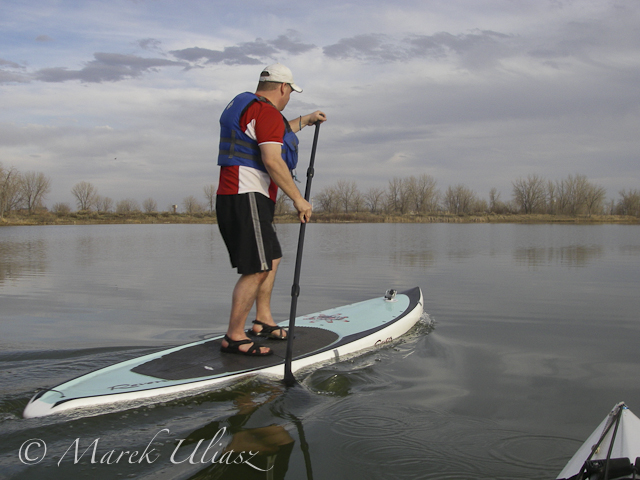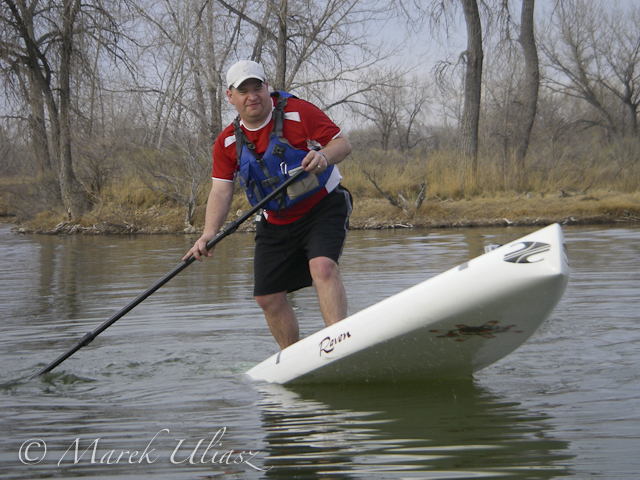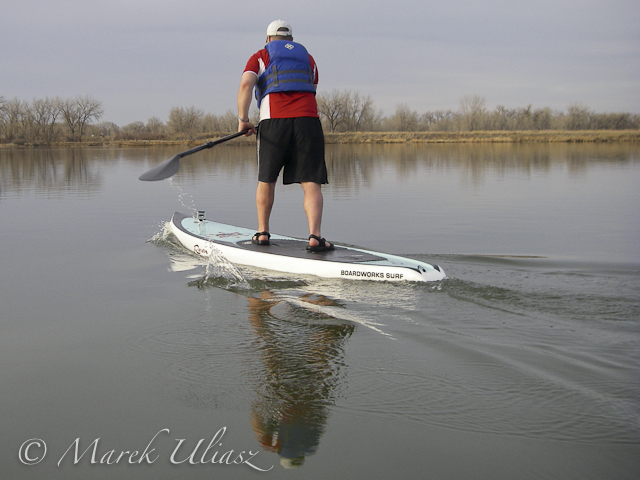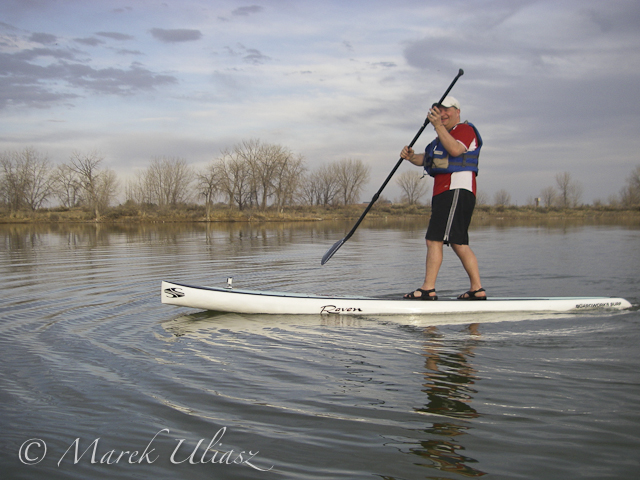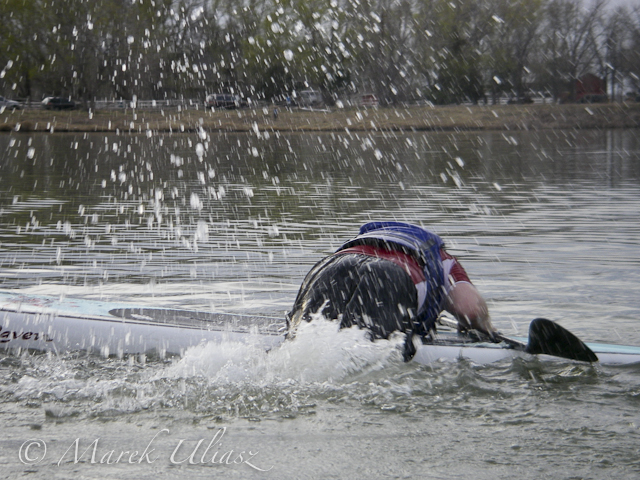 Tags: 2007, board, JKK Supernova, stand up paddle