Home » boats & gear, gallery, SUP
To SUP or to Not SUP?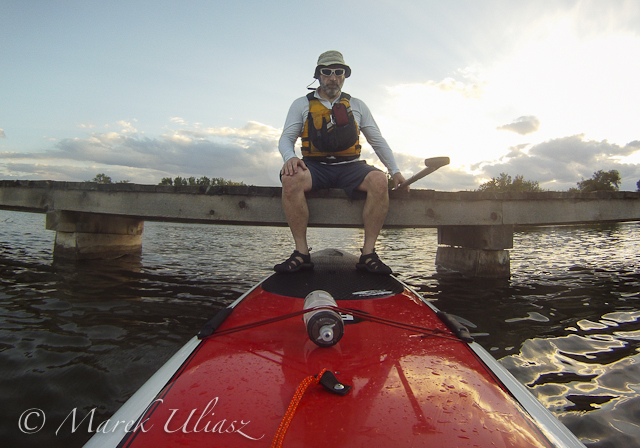 The obvious answer is to SUP!
Popularity of stand up paddling is growing in Colorado. There are more racing opportunities for SUPs than for kayaks and canoes. And, it is a great fitness workout.
A month ago I got my first stand up paddleboard – SurfTech 14-0 Bark Expedition TufLite SUP from Austin Kayaks (my order arrived to my door in 5 days). It is one of Joe Bark designs. I cannot make any comments on performance of this board since I haven't paddled any other SUP. There are several reviews of Bark Expedition online, e.g, Stand Up Paddle Surfing Global or Mountain Surf Adventures.
I am practicing with SUP on small lakes near Fort Collins Nature Areas – Arapaho Bend and Riverbend Ponds. My SUP picture gallery is growing. There are mostly shot with GoPro Hero camera with suction cup mount.
Tags: Joe Bark, stnad up paddling, SUP