Home » gallery, SUP
SUP on the South Platte River – Opening Winter Paddling Season
Submitted by Marek on November 4, 2012 – 3:02 pm
After 2 months of paddling my Bark Expedition SUP on calm waters of local ponds in Fort Collins I decided to take a next step. It was time to open winter paddling season on the South Platte River. So, I bought a shorter flexible fin (7″ Proteck Super Flex) for my paddleboard and did upstream/downstream workout starting at Kersey on November 3.
Beautiful sunny weather, a good river flow (~700cfs), and a very intense paddling workout. The flexible fin was quite useful when approaching shores or gravel bars. I would have to be much more careful if paddling with my regular 8″ Surftech fin.
All pictures were shot with GoPro Hero camera suction cup mounted on a paddleboard bow.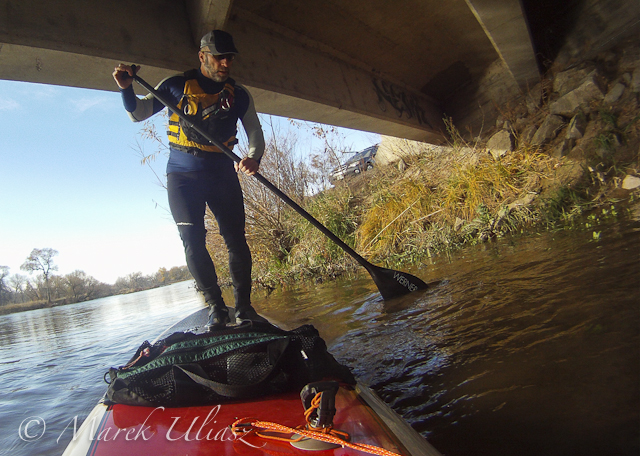 Starting at Kersey. The first encounter with a river current. Hmmm, I was planning to go upstream …
Paddling upstream was a quite challenging workout: 0.5-2.5 mph. A kayak is much more efficient for the same job.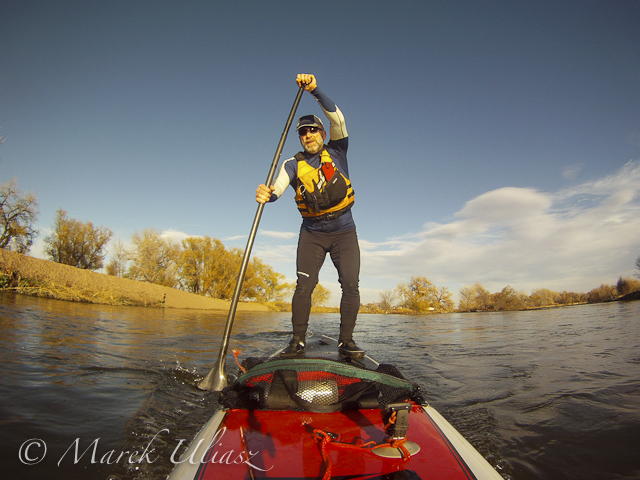 I made only 1.5 mile in 1 hour with a couple of stops to catch a breath.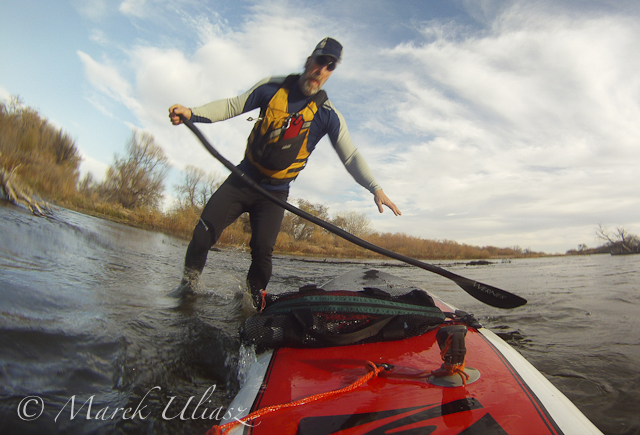 And, one stop to test my hydroskin … The river was almost 3 feet deep.
Paddling downriver was much more relaxing: 5-6 mph.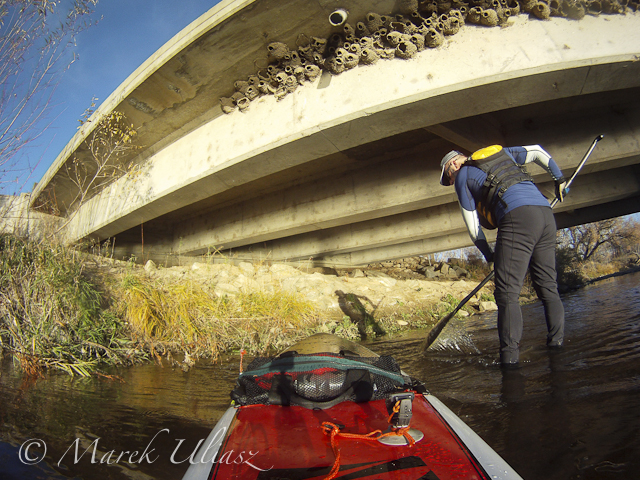 Rinsing mud from my paddleboard under Kersey bridge.

Tags: river, South Platte, stand up paddling, SUP, winter